Need To Sell An Inherited Property?
Fun In The Sun Realty provides solutions for inheritors of Jacksonville real estate. With all the maintenance and upkeep fees that come with inheriting a property, in some cases, selling quickly is the best solution for everyone involved. However, selling to a traditional buyer can be costly.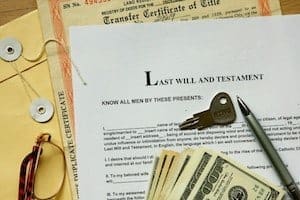 Costs associated with repairs, inspections and more can add up to thousands of dollars. Some homeowners may not be in a situation to allocate the money necessary for these fees. In these cases, selling to Fun In The Sun Realty could be the best decision for you and other beneficiaries of the property. If you think you can't sell your house because of selling costs, Fun In The Sun Realty can help make selling your inherited property easier than you may think.
Fun In The Sun Realty can pay all cash and close quickly to help you reduce your attorney's fees, utilities, taxes, mortgage payments and other costs associated with the property. If Fun In The Sun Realty purchases your property, you will also be able to avoid repairs or fix-ups on the property and save the time and expense of a real estate agent. We will will buy the house AS IS.
Below are some potential fees of carrying, maintaining and selling an inherited house or property:
Property Taxes
Home Insurance
Mortgage, Principal & Interest
Utilities / Yard Maintenance
Inspections
Repairs
HOA/COA Dues
Consider these costs when you are deciding to sell or keep an inherited property.
Fun In The Sun Realty works with inheritors in a variety of situations. We provide solutions for inheritors with wills that are probated, wills that are not probated and heirs that have no will. These flexible solutions offer most inheritors the quick solutions they are looking for. We respond quickly and respect your time, and your situation.
---
Executor Resources
Fun In The Sun Realty provides solutions to beneficiaries interested in selling their inherited properties. If you are an executor, consider contacting Fun In The Sun Realty on behalf of your clients. We can provide an ethical real estate solution, that will ease the burden for all involved.